HanesBrands Leases 1 Million-Square-Foot Warehouse in Ohio
The apparel giant looks to bolster distribution in the Midwest.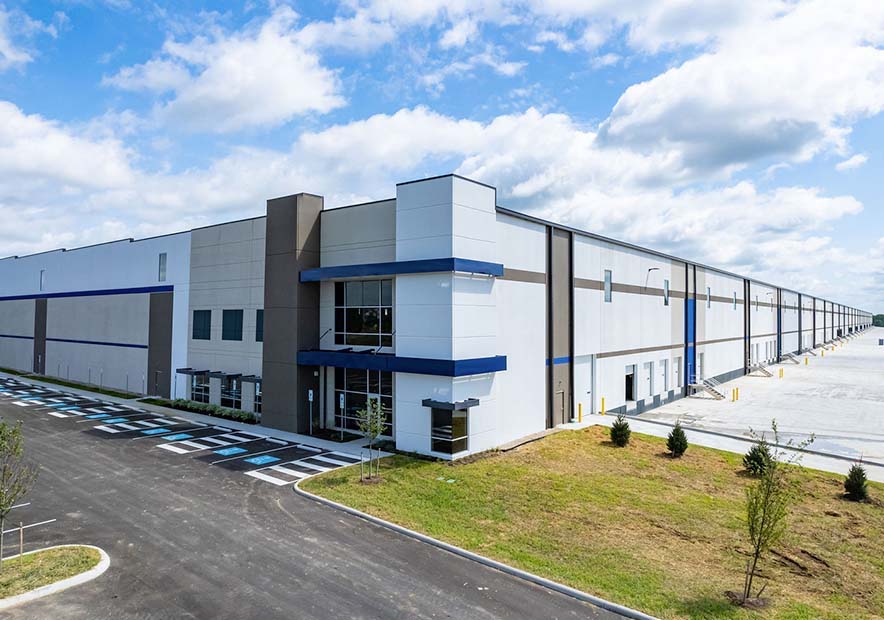 HanesBrands (Winston-Salem, NC) has signed a lease for an expansive warehouse in central Ohio.
The apparel maker inked a "long-term" lease for the warehouse and will begin operations there in the next couple of months, according to the building's developer, VanTrust Real Estate.
"We are pleased to partner with VanTrust and make an investment in the region," said Jeff Pitts, vice president of global real estate, HanesBrands. "The location allows us direct access to customers throughout the country, and we look forward to beginning operations later this year."
The 1,194,865-square-foot building is located at an industrial park called Rickenbacker Exchange, development of which began in the fall of 2020. The 900-acre project is expected to be completed by the end of the year.
SPONSORED VIDEO
Let's Talk About It
Creating a More Diverse and Inclusive Screen Printing Industry
LET'S TALK About It: Part 3 discusses how four screen printers have employed people with disabilities, why you should consider doing the same, the resources that are available, and more. Watch the live webinar, held August 16, moderated by Adrienne Palmer, editor-in-chief, Screen Printing magazine, with panelists Ali Banholzer, Amber Massey, Ryan Moor, and Jed Seifert. The multi-part series is hosted exclusively by ROQ.US and U.N.I.T.E Together. Let's Talk About It: Part 1 focused on Black, female screen printers and can be watched here; Part 2 focused on the LGBTQ+ community and can be watched here.