An Awards Competition Created to Ensure Everyone is Considered on Equal Terms
The Women in Screen Printing Awards honor hard work and success in an underrepresented category.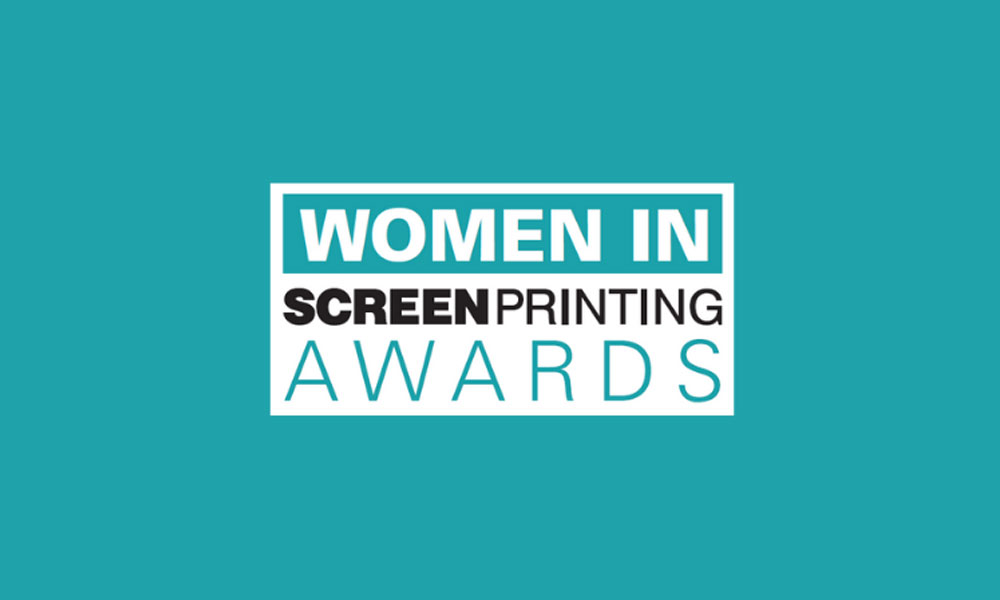 T HE SCREEN PRINTING October/November issue is special because it highlights the winners of the inaugural Women in Screen Printing Awards. If you were able to join us during the live virtual event celebrating the six women, then you know just how incredible they are. If you missed it, don't worry. The recording can be found here. Plus, we're highlighting each winner in this issue. It is an honor to recognize Alison, Tracey, Jodi, Xiaoying, Val, and Deonjala. I hope learning about these leaders and their businesses motives you to do more in your community, in this industry, and within your shop.
In addition to Marshall Atkinson's column this month we met up on Zoom to talk about women in the industry and why we don't see as many females in leadership roles as we do men. I urge you to read his column, watch our discussion, and participate in the live survey so we can continue this conversation and find ways together to promote the advancement of women in the industry.
I've spearheaded the Women in Wide Format Awards, previously the Women in Print Awards, for our sister publication Big Picture since its inception five years ago. The majority of responses have been overwhelmingly positive so it's hard for me to even share negative reactions, but I think it's important to discuss for the overall goal of the awards. Every once in a while, I get asked "Why aren't there Men in Print awards?" To me, that question shows there are some people in this industry who can't lift up women and support them. But the naysayers are a small percentage. Most of the nomination forms we receive are actually from men – our male allies.
For those who ask why is there a men in print award I urge you to think about why you're asking that question. Think about the women you work with, who you've met at tradeshows, and who you look up to as business leaders. The Women in Screen Printing Awards are designed to recognize hard work and success in an underrepresented category. I don't want to have these awards forever, but we need them now. I really hope this award and conversations like I'm having with Marshall, with the roq.us team, and others in the screen printing space can eliminate any obstacles for women in order to grow in the industry.
I look forward to reading your responses from the survey in Marshall's column and continuing this conversation together.
Advertisement
SPONSORED VIDEO
Let's Talk About It
Creating a More Diverse and Inclusive Screen Printing Industry
LET'S TALK About It: Part 3 discusses how four screen printers have employed people with disabilities, why you should consider doing the same, the resources that are available, and more. Watch the live webinar, held August 16, moderated by Adrienne Palmer, editor-in-chief, Screen Printing magazine, with panelists Ali Banholzer, Amber Massey, Ryan Moor, and Jed Seifert. The multi-part series is hosted exclusively by ROQ.US and U.N.I.T.E Together. Let's Talk About It: Part 1 focused on Black, female screen printers and can be watched here; Part 2 focused on the LGBTQ+ community and can be watched here.