The Printing United Digital Experience Begins Next Week
The three-week showcase is the result of the combined effort of major industry OEMs and suppliers.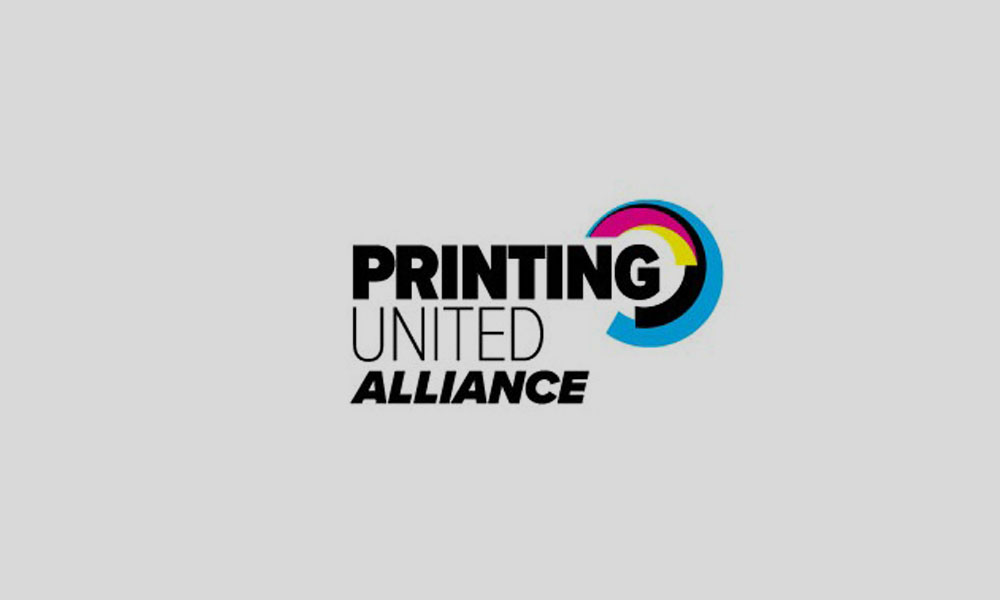 The PRINTING United Digital Experience officially begins on Monday, October 26, with daily programming taking place between 10 am – 2 pm ET through November 12. Registration is free to the entire schedule of daily events at digital.printingunited.com. Attendees can now register and bookmark anticipated sessions, by market segment, and gain access to new product debuts, research, education, case studies, whitepapers, and a complete resource library – all on-demand, anytime, through January 2021. Attendees need only register once to have unlimited access to all content. Over 80 countries are already represented in registration to date.
Daily Guides will also be provided each day of the event to highlight the focused topic agenda and new products available from each of the Digital Experience partners. The Daily Guide for Day One of the event can be viewed here.
"The PRINTING United Digital Experience has finally arrived. We could not be more excited to unveil the result of the countless hours of collaboration with our event sponsor participants, industry thought leaders, research analysts, and more; resulting in a comprehensive experience like nothing this industry has seen," says Mark J. Subers, President, PRINTING United. "Attendees will see first-hand the dedication and commitment of an entire industry coming together, once again, to share in the latest technology and insight gained during this unprecedented year. Even more important, this event will serve as a springboard and preparedness plan for launching into 2021 and beyond with tangible action items to fill sales pipelines and rekindle and secure industry longevity."
Each day, attendees can log into the platform using the registration credentials once signed up at digital.printingunited.com. A guided host will kick off the day's agenda at 10 am ET and present each community's latest product launches, educational panels, and video demonstrations. Throughout the day, attendees may visit the online exhibitor showcase to speak with exhibitors and peruse the broad library of materials available for download at their fingertips. Access on-demand content at any time and return the following day for the next iteration of community-focused subject matter.
Powerhouse Line-up of PRINTING United Digital Experience Partners
The impressive three-week showcase is the result of the combined effort of major industry OEMs and suppliers. Attendees will see the very latest solutions, many for the first time on a global stage, from these leading companies: 3A Composites USA Inc.; 3M Commercial Graphics; Aberdeen Fabrics Inc.; Adams Magnetic Products; Advanced Innovative Technologies LLC; Agfa; Ahlstrom-Munksjo; Air & Water Systems; Aleyant; APS Imaging Solutions, Inc.; Arrow Systems Inc.; Axis Graphic Installations; Baumer hhs; B-Flex America; Birttani Display Inc.; Bowe Systec; Brother International Corporation; Buskro Ltd.; Canon – Large Format Solutions; Canon – Production Print Solutions; CapStone Technologies; ChromaLuxe; CIT; Colex Finishing Inc.; Color Concepts of North America Inc.; Color-Logic Inc.; Conde Systems Inc.; CoreBridge Software; Corel Corporation; Coveme Spa; CP Bourg; Crawford Technologies; Digitech; Diversified Printing Techniques Inc.; DocketManager Inc.; Drytac; Duplo USA Corporation; Durst Image Technology US LLC (Durst US); Eastman Kodak Company; Edward Segal Inc; EFI; Elitron America Inc.; Enfocus; EPSON; ESKO; EXILE Technologies; Floor Signage LLC / AlumiGraphics; Fluid Color LLC; FOTOBA INTERNATIONAL; FUJIFILM; GE Richards; GEW (EC) Limited; GMG Americas; GOEX Corporation; Graphco; Graphic Finishing Partners; Graphic Whizard; Gravotech Inc.; Hanes; Heidelberg USA; Heraeus Noblelight America; HiFlow Solutions LLC; HP – Large Format & Textile; HP- PageWide Web Press; HP-Indigo; iJetColor by Printware; Inkcups; JDS Industries Inc; JUTU Technologies Ltd.; Kaspar Papir doo; Kirk-Rudy Inc.; Klieverik; KNF Neuberger Inc.; Koenig & Bauer; Konica Minolta; Kornit Digital; locr GmbH; Mactac; MBM Corporation; Mee Industries Inc.; Miller Weldmaster Corp; Mimaki USA Inc.; Miramar Copies; Monti Antonio S.p.A.; Muller Martini Corp; Mutoh America Inc.; Nazdar Ink Technologies; Nazdar SourceOne; Nekoosa; OmniPrint International; Packsize; PageDNA, Inc.; Palram Americas Inc.; Pamarco; PDAA; PFS; Photo Tex Group Inc.; Plockmatic Group/Morgana; Polymershapes; PressWise by SmartSoft; Print Reach, Inc.; PRINTING United Alliance; printIQ; Reece Supply Company; Ricoh DTG; Ricoh USA; RISO Inc; RMGT – Graphic Systems North America; RMM; Rochester Software Associates; Roland DGA Corporation; Rollem International; ROQ US; Safety Speed Manufacturing; Screen Americas; Shark Finishing Machinery; Smart Fog; Solimar Systems Inc.; Standard Finishing Systems; Stimpson Company Inc.; Strategic Printing Solution DBA Stratojet Usa Inc.; Tamerica Products Inc.; Tecnau; Tekra, LLC; Terry Town; Trotec Laser Inc.; TVF; Ultimate TechnoGraphics Inc.; Vision Engraving & Routing Systems; W+D North America; Xanté; Xeikon; and Zund America.
Advertisement
Register to see these companies and more for the latest the industry has to offer, in the easily accessible platform at digital.printingunited.com.
Become a PRINTING United Sponsor
To participate in the PRINTING United Digital Experience as a 2020 sponsor, email [email protected], or visit your exhibitor dashboard. Sponsorship for PRINTING United 2021, being held October 6-8, 2021 at the Orange County Convention Center in Orlando, is available through Jack Noonan, VP of Business Development, PRINTING United Alliance [email protected].
SPONSORED VIDEO
Watch Jay Busselle, Adrienne Palmer, and Jeremy Picker dive deep into DTG printing data, popular styles, and opportunities.
Apparel Decoration Trends for 2021 Part Two
Jay Busselle, marketing director, Equipment Zone, interviews two experts in apparel decoration trends: Adrienne Palmer, editor-in-chief of Screen Printing magazine, and Jeremy Picker, creative director and CEO of AMB3R Creative and Screen Printing Editorial Advisory Board member. Both share their insights on decoration trends, apparel styles, and some powerful data for DTG printing. Plus, Picker gives an exclusive look at his 2021 trend report. This is a follow-up webinar to Equipment Zone's DTG Training Academy virtual event.