The Printing United Digital Experience Continues on October 27 Highlighting the Latest in Apparel Decorating
The event features three weeks of community-focused education, research, new technology, and more.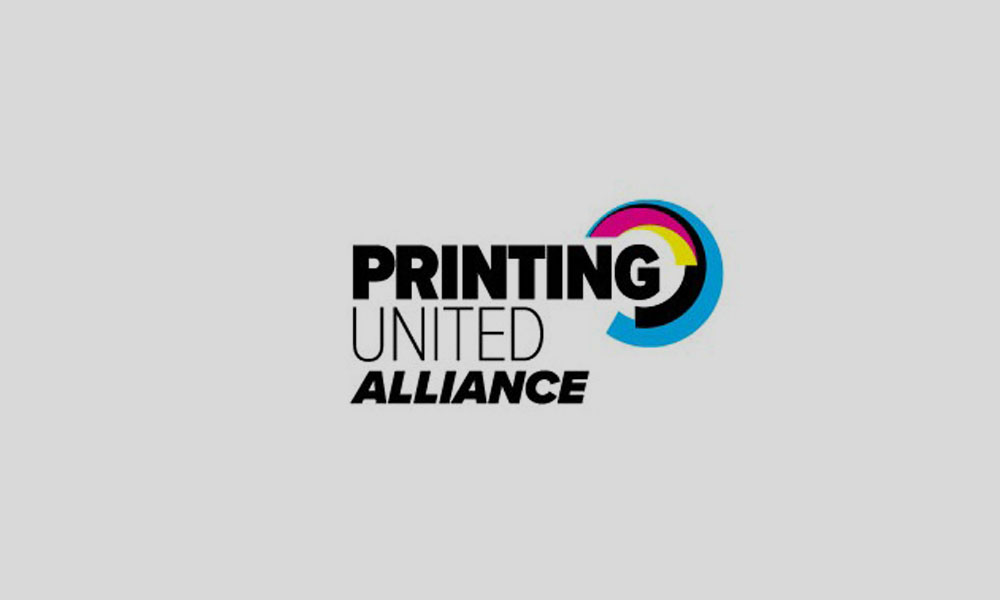 The PRINTING United Digital Experience, which kicked off yesterday featuring three weeks of community-focused education, research, new technology, and more; today highlights the latest updates in the Apparel market segment, specifically in screen and decorating technology. Attendees can register for this, and other community-focused days of the PRINTING United Digital Experience — all free — at digital.printingunited.com. The Daily Guide for day two of the event is now available to help attendees navigate the day's schedule.
Day Two: Spotlight on Apparel
The second day of this industry-changing global event features new products from the event's day sponsor Nazdar SourceOne, as well as video demonstrations and new product showcases from Hanes, ROQ, and more.
Nazdar SourceOne
Nazdar SourceOne is showcasing a variety of new products for the Apparel community. The new M&R COBRA series of automatic screen presses is the newest product evolution from M&R, combining quality components, durable craftsmanship, and high-speed production, all in one machine. Nazdar SourceOne representatives will walk viewers through evaluating operations with an eye for where software automation can help improve efficiency, from prepress all the way through postpress. Also being featured is M&R's DS-4000 Digital Squeegee is setting the standard for hybrid printing. At production rates of 400-plus prints per hour, the DS-4000 bridges the gap between direct-to-garment (DTG) printing and screen printing.
"Nazdar SourceOne is excited to be part of the 2020 PRINTING United Digital Experience," said Rob Coleman, Vice President – Textile Business Unit, Nazdar SourceOne. "The information that we are presenting for this event is more relevant today than ever in my 30+ years in the industry. The move towards automation has numerous advantages for apparel embellishing shops in all markets and of all sizes. Since the COVID-related shutdowns in April and May, we have experienced a huge spike in interest, and orders, in pre- and post-press automation solutions as more companies are looking to improve their efficiencies. We expect this trend to continue strongly into 2021. Some of the advantages of automation include minimizing labor costs, controlling quality (and costs) by being more consistent, predictable, and repeatable (CPR), and planning for future growth with current capital expenditures. I will be so bold as to state that these are more than advantages; they are necessities for print shops to be competitive, relevant, and profitable now and moving into 2021 and beyond. Nazdar SourceOne is here to partner with you to achieve your goals."
Advertisement
Hanes
Hanes is showcasing the latest advancements of its renowned Beefy-T, the first t-shirt developed for screen printing that was introduced in 1975. The company is also highlighting the Hanes Nano, a 4.5-oz. 100% ring-spun t-shirt that features a lighter weight and a more modern fit. Hear more from the company on October 27.
"The better the print, the more a consumer is going to want to wear printwear tees and fleece," said Michael Johnson, Director of Marketing, Hanes. "Hanes Beefy-T and Nano tees were designed to provide the optimal printing experience, for both screen print and DTG. Hanes' revolutionary Clean Canvas™ process removes dirt, waxes and oils and controls absorption depth – creating the perfect apparel printing surface. We're excited to be part of PRINTING United's Digital Experience where we're connecting with printers whom value quality and artistry as much as we do."
ROQ
Many new products will be shown from ROQ during today's event. Attendees can see the ROQ Next Automatic Press; the ROQ Folding, Packaging, and Labeling Automatic Modular System; ROQ Fit Automatic Press; and Lotus Holland Evo Compact Screen Reclaiming System.
The ROQ NEXT automatic screen printing presses chain-drive system enables go-to pallet features for simple setup, print-from screen functionality for quick strike offs, and faster indexing for cycles up to 1,200 pieces per hour, and future digital expansion. The ROQ Automated Packaging & Labeling Modular System presents a comprehensive automated pre-shipment solutions suite. The versatility of the modular system empowers users to build folding, packing, and labeling solutions one step at a time. With a Lotus Holland EVO Compact Auto Screen Reclaim System, screens are automatically and completely cleaned for reuse.
Advertisement
"While the ROQ Fit is amazing for people getting into automation for the first time, it's also a great tool for established businesses who could benefit from an additional press that won't take up a ton of square footage in their shops, prints super-fast, and allows them to print masks, sleeves, tags, four color jobs — any of that extracurricular printing that arises — this press is an incredible Fit," said ROQ.US President Ross Hunter. "ROQ.US is always excited to continue to innovate and create solutions like the ROQ Fit to help enhance your business. We're excited to sponsor the PRINTING United Digital Experience on the focused Apparel Day to showcase exactly how attendees can integrate this cutting-edge and advantageous technology into their day-to-day operations."
Research and Education
PRINTING United Alliance Chief Economist Andy Paparozzi presents the industry outlook for this important market segment, a cornerstone market of the PRINTING United Alliance, with a look at how COVID-19 has impacted apparel decorators and the indicators that point to improvement ahead. The day's keynote from industry notable Marshall Atkinson focuses on Establishing Today's Successful Screen Printing Business.
PRINTING United Alliance Apparel Committee vice chair Justin Lawrence will lead a panel discussion called Screen Printing Success Amid COVID-19. Justin and Erin Moore, owners of Barrelmaker Printing, will present on Driving Profitability and Efficiency in Apparel Decoration.
In addition to panel discussions and sessions being held each day, attendees can view an array of on-demand sessions by industry thought leaders, all accessible now, at digital.printingunited.com once registered.
Tomorrow's community focus will be on Digital Inkjet technology.
Advertisement
SPONSORED VIDEO
Let's Talk About It
Creating a More Diverse and Inclusive Screen Printing Industry
LET'S TALK About It: Part 3 discusses how four screen printers have employed people with disabilities, why you should consider doing the same, the resources that are available, and more. Watch the live webinar, held August 16, moderated by Adrienne Palmer, editor-in-chief, Screen Printing magazine, with panelists Ali Banholzer, Amber Massey, Ryan Moor, and Jed Seifert. The multi-part series is hosted exclusively by ROQ.US and U.N.I.T.E Together. Let's Talk About It: Part 1 focused on Black, female screen printers and can be watched here; Part 2 focused on the LGBTQ+ community and can be watched here.