Owner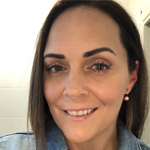 Jodi Taylor is an experienced screen printing business owner for 15 years in Australia. PSI Screenprinting has a passionate team of 25 and run two ROQ auto's, a M&R manual press, and a Rapid Tag printer. Jodi is a believer in building relationships with clients, suppliers, and helping her team succeed in their careers and lives. She has foundational skills and abilities in leadership, management, screen printing, sales and finances. She has a strong desire to help people grow and succeed in business, and grow as an individual and develop their professional skills. She has a busy, full life with her husband, Joel, her two kids who are now teenagers and a small hobby farm in northern NSW in Australia. Jodi is a 2020 Women in Screen Printing Award winner.
SPONSORED VIDEO
Let's Talk About It
Creating a More Diverse and Inclusive Screen Printing Industry
LET'S TALK About It: Part 3 discusses how four screen printers have employed people with disabilities, why you should consider doing the same, the resources that are available, and more. Watch the live webinar, held August 16, moderated by Adrienne Palmer, editor-in-chief, Screen Printing magazine, with panelists Ali Banholzer, Amber Massey, Ryan Moor, and Jed Seifert. The multi-part series is hosted exclusively by ROQ.US and U.N.I.T.E Together. Let's Talk About It: Part 1 focused on Black, female screen printers and can be watched here; Part 2 focused on the LGBTQ+ community and can be watched here.