#ROQFest Adds Speaker Lineup
The free event in Clermont, Florida, will feature guest educators from Inktavo, Lawson, SupaColor, and more.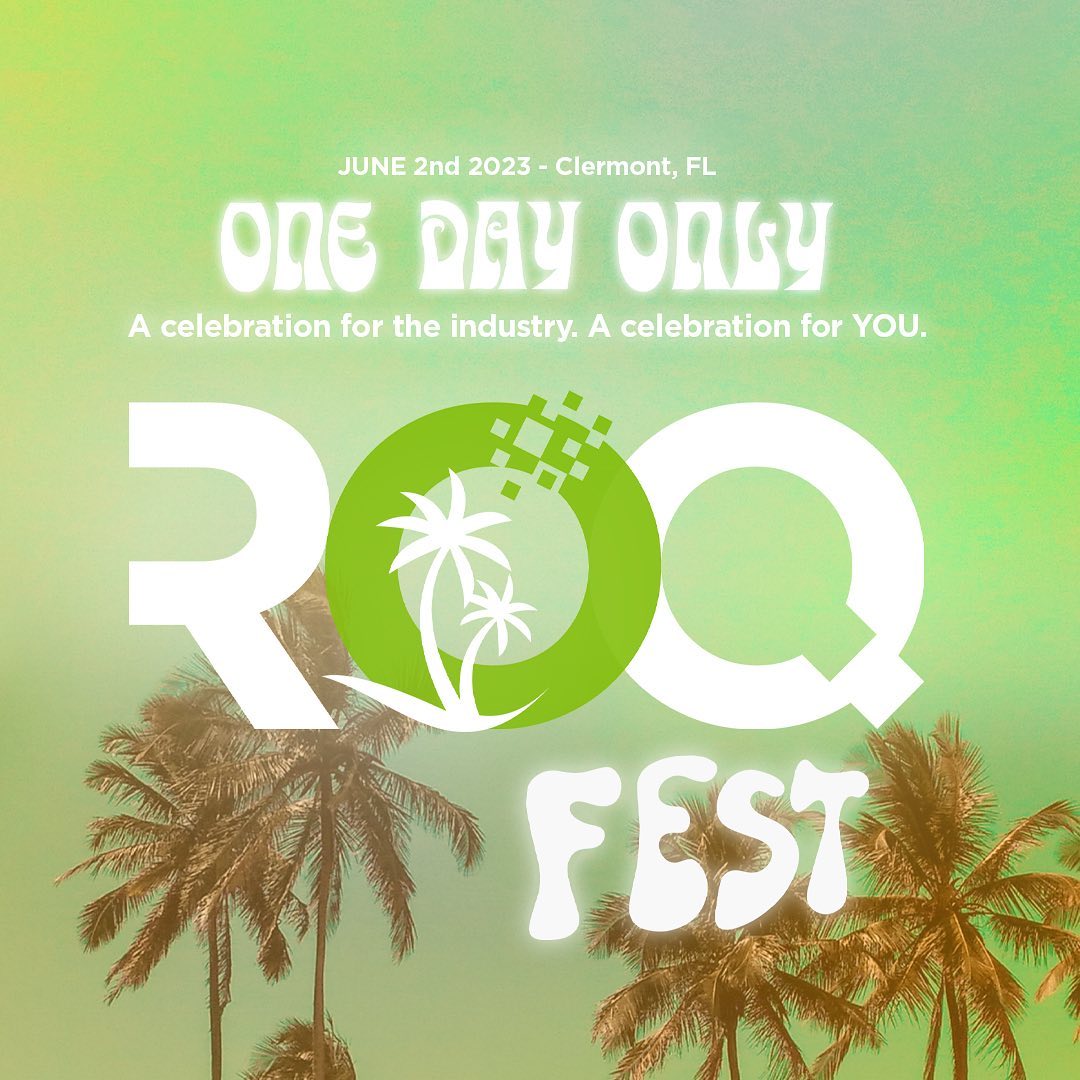 The speaker lineup for #ROQFest, a one-day event on Friday, June 2 in Clermont, Florida, has been announced. According to the company, attendees can "supercharge the remainder of your year with hands-on interactive education that'll push your value proposition even higher."
Featured guest educators include:
Screen Makin with Saati
Get Shi[r]t Done with Inktavo
DTF Printing with Lawson Screen and Digital Products
Advantages of Using Low Cure Ink & How to Prep Your Print Shop with Avient
How to Automate Your Transfers at over 500 Garments Per Hour with SupaColor
Successful Sales Strategies for a Complicated Market with Lane Seven
Creating a Sustainable Hub & Spoke Model with Grimco
Making Better Screens with EXILE Technologies
Art Workflow Overview (followed by Q&A) with GraphXSource
Buy Smart & Plan for the Future with Vastex International
Printing Neck Tags in Half the Time with Tagbot
The event will also feature thousands of dollars worth of giveaways, a silent auction of equipment, and networking with industry leaders, including members of the Screen Printing magazine team. Learn more about #ROQFest and RSVP for free here.
SPONSORED VIDEO
Let's Talk About It
Creating a More Diverse and Inclusive Screen Printing Industry
LET'S TALK About It: Part 3 discusses how four screen printers have employed people with disabilities, why you should consider doing the same, the resources that are available, and more. Watch the live webinar, held August 16, moderated by Adrienne Palmer, editor-in-chief, Screen Printing magazine, with panelists Ali Banholzer, Amber Massey, Ryan Moor, and Jed Seifert. The multi-part series is hosted exclusively by ROQ.US and U.N.I.T.E Together. Let's Talk About It: Part 1 focused on Black, female screen printers and can be watched here; Part 2 focused on the LGBTQ+ community and can be watched here.